Construction underway on purpose-built St John Ambulance Napier Station
by Astrid Austin
Monday, Apr 05, 2021 2:00 PM
A state of the art purpose-built facility in Napier is set to enhance the services St John Ambulance currently provide. The demolition and rebuild of the Napier station, between Tait Dr and Kennedy Rd, Greenmeadows, has been years in the making.
While they moved to a temporary station in Taradale Rd in 2019, pending the rebuild, work officially began in January, with completion set for early next year. In the few short months since demolition began, progress has been made, with foundations laid and walls up in some areas.
"The fact that the demolition has taken place and we know that come March next year we are going to be in a brand new station that's purpose-built is fantastic and the staff are all really excited as am I," St John Hawke's Bay Territory Manager Brendon Hutchinson said.
The fit for purpose facility will house emergency and patient transfer vehicles, clinical training and St John community programmes such as Youth and public first aid training. It will also offer facilities to clean vehicles and equipment, as well as locker rooms, rest areas and office space to accommodate the increased number of people working for the organisation.
A special feature of the new building will be a simulation suite to provide ongoing staff training. 3D aerial image of new St John Ambulance building, Napier. Photo/Supplied.
St John Area Committee member Anne Reese has been with St John for over 15 years. Having been involved in the planning of the build from the start, she is looking forward to seeing it come to life and says it is a "very exciting chapter" for the organisation.
"The St John Hawke's Bay Area Committee originally engaged an architect in May 2005, but other priorities on funds stopped the project from progressing at that time, so it's really exciting that it is finally getting underway," she said.
In the last six years, they re-established planning.
"There has been a lot of changes and a lot of people have had to give a lot to move on and work from that site, we haven't got the security for the ambulances that we would like there but they seem to be working well out of that place at the moment, but we will be pleased to have our own base and have all the ambulance officers and everyone settled in the new building."
Anne says the needs of the community have changed from when they first moved into the previous building about 40 years ago. A key change is that the ambulance is now double-manned, meaning more space is required, and more training and subsidiary courses are available.
"With more ambulances on the road, there's a huge need out there." The new station will also provide an added layer of security for work and personal vehicles.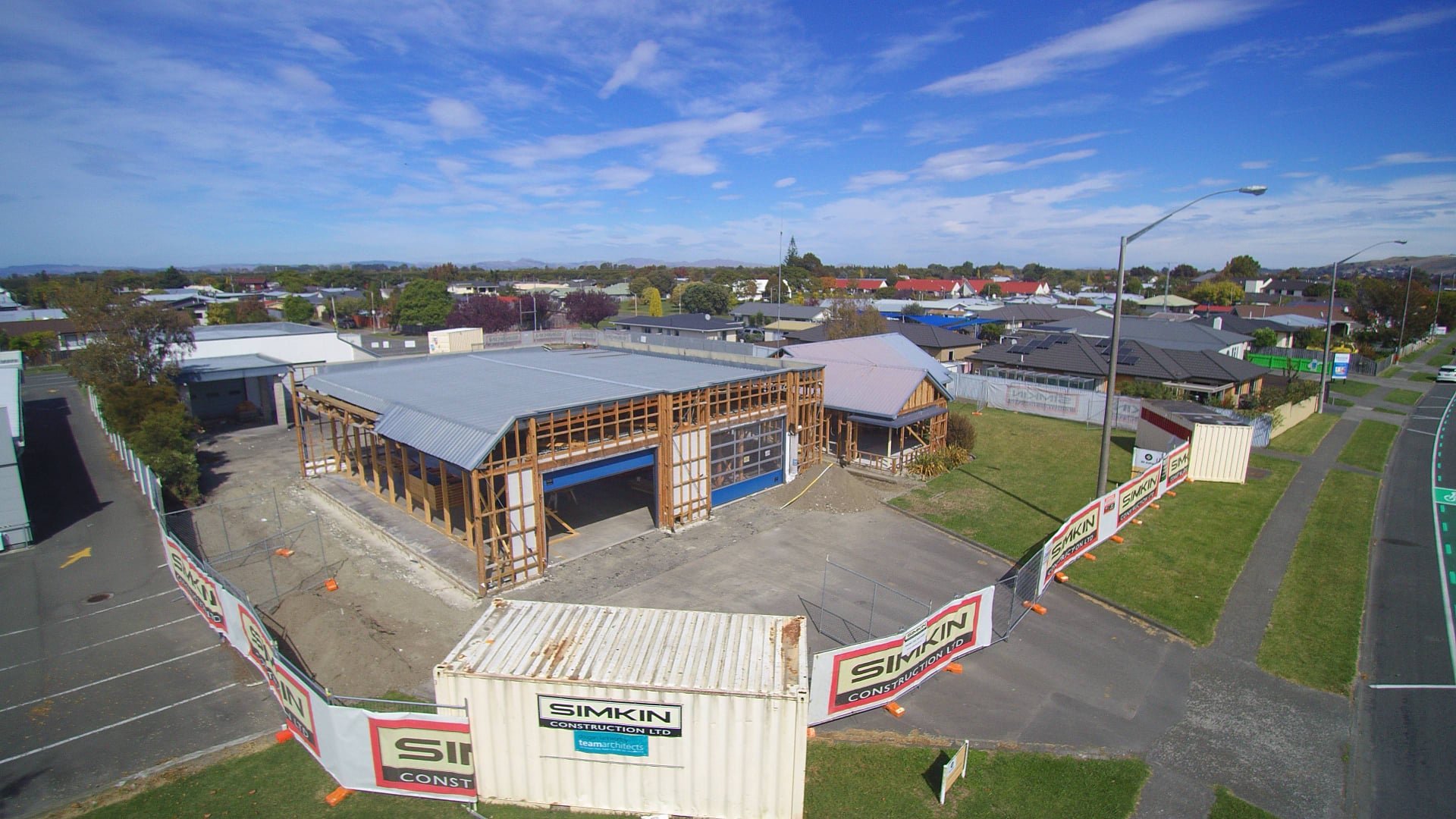 Progress is being made on the Napier station rebuild. Photo/Supplied.
The rebuild is expected to cost more than $3million. Although they have fundraised considerably over the years and had money donated by local charities, Anne says they still have to "fight and battle" to fundraise the roughly $600,000 shortfall. "We've been preparing for this for a long time and tucking money aside, so we grateful for the donations that continue to come in for the bay."
Hutchinson says he is hopeful the community will get behind the build and support the important work they do.
They both thanked everyone involved, including Dougan Larkworthy Team Architects and Simkin Construction for the work they have done in helping see their vision come to life. "It will be nice to have all our folk under one umbrella again instead of all segregated and working from different areas," Anne said.
Tags