Firefighters contain Napier vegetation fire
by Hawke's Bay App
Sunday, Jan 23, 2022 11:30 AM
A vegetation fire, which was threatening a nearby property, has been contained by firefighters.
Fire and Emergency New Zealand Hawke's Bay District Manager Ken Cooper said they were alerted to the vegetation fire on the corner of Prebensen Drive and Oak Road at 10.35am.
Just shy of an hour later, Cooper said the fire, about 100m by 100m, had been contained by six appliances and two tankers.
"It was threatening a property at the beginning of the fire but we brought it under control quite quickly."
During the height of the fire, he urged members of the public, many of whom had come to have look, to stay away from the scene and "allow firefighters to do their job".
They are now investigating the cause. "The initial person who called the fire in told us there were arcing power lines so we are just investigating the cause."
Cooper said the incident indicated how fast a fire can travel in a short period of time, with the potential to threaten property.
"Conditions in Hawke's Bay are now reaching very high fire risk and restrictions are now in place."
"If a fire starts now it will spread extremely quickly and put people at risk. Simply don't light fires in the open during these conditions as Hawke's Bay is in a restricted fire season."
People are urged to visit checkitsalright.nz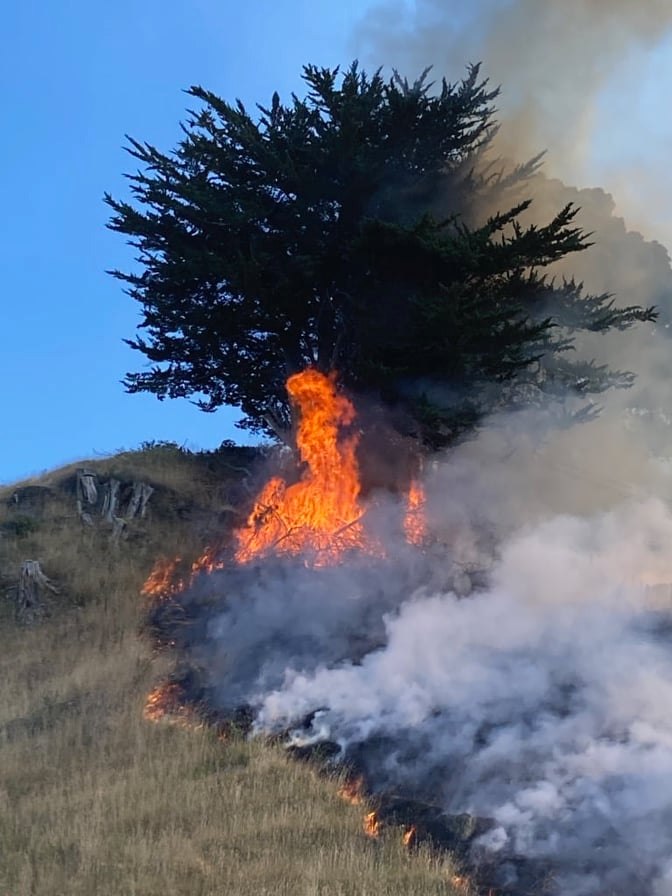 Photo/Tony Alexander.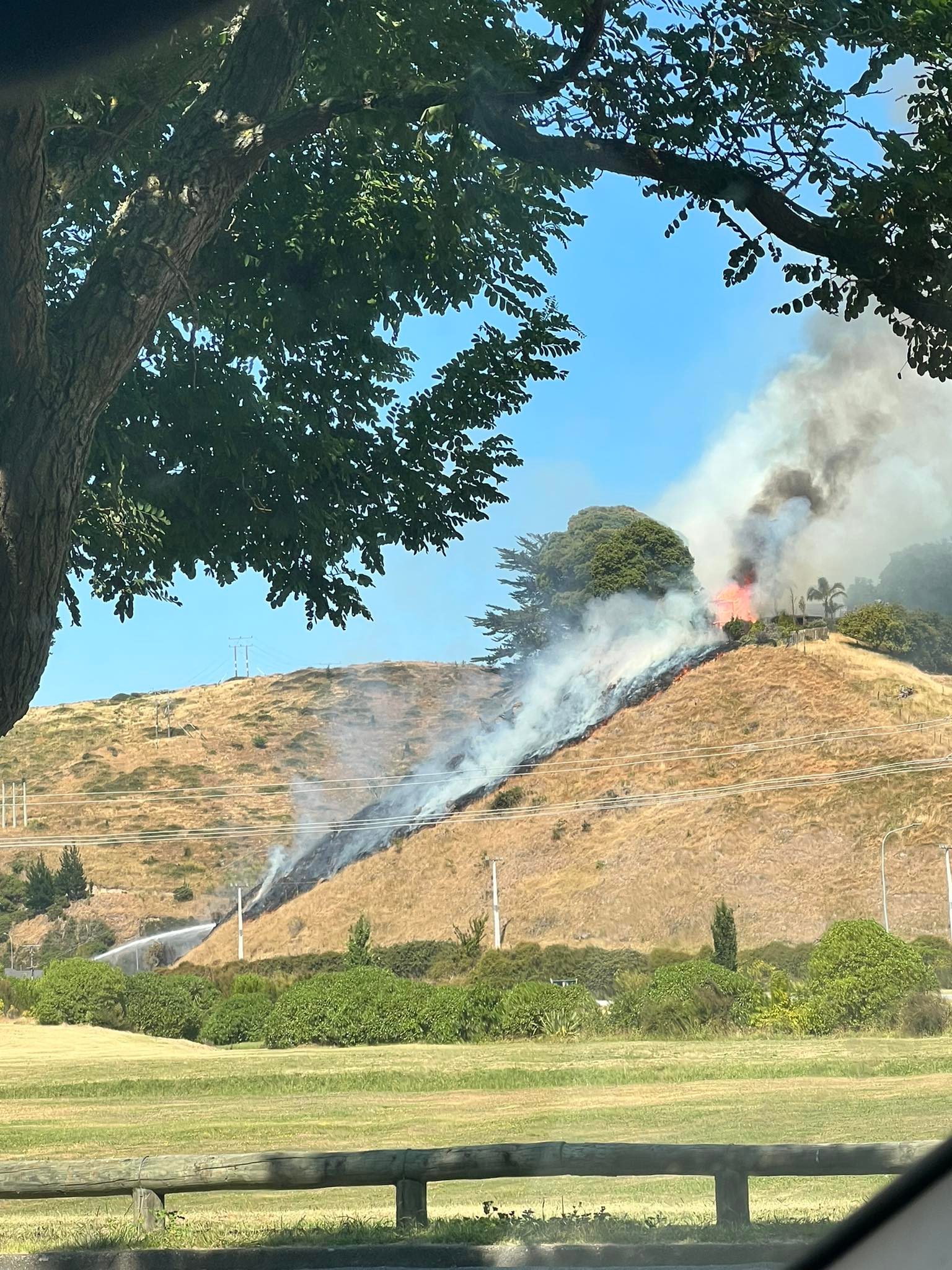 Photo/Courtney Mason.
Tags