Karamu High School's student leaders uplift peers during lockdown
by Hawke's Bay App
Monday, Sep 13, 2021 9:15 AM
Karamu High School students haven't let lockdown and not being able to go to school get in the way of connecting with their peers.
What was meant to be a free dress day for Daffodil Day was postponed and instead replaced with a "Proudly Karamu Day" where students were encouraged to send in photos of themselves dressed in green and red.
Head student Keelan Heesterman said they thought it was important to help lift morale during what can be a challenging time for many.
"We also want to be visible during lockdown and the different alert levels so people can still see some familiar faces online," he said.
He said their efforts have been well received, with more than 40 people joining in on an online Kahoot quiz.
"Hopefully for those that did engage with the Day it gave them something different to do in lockdown and partially ease the boredom."
The school's Year 13 leaders also created a photo collage with an inspirational message and have been staying connected with their year 9 mentor classes via Teams.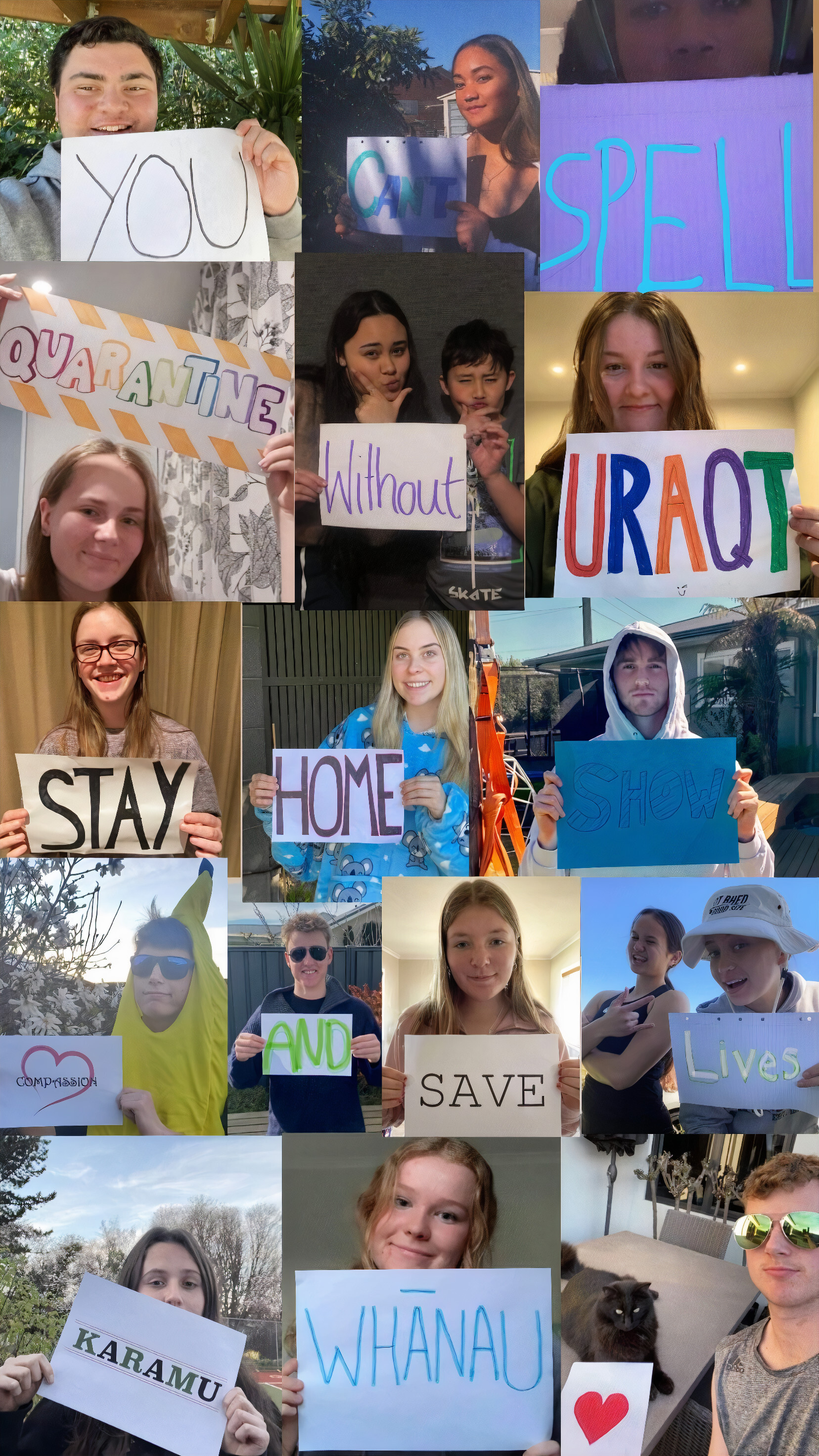 Karamu High School's Year 13 leaders created a photo collage with an inspirational message. Photo/Supplied.
Keelan said this was to ensure the Year 9 students still had someone to chat to and another port of call if they needed any help.
"The main objective is again, to be visible to the student body to make people feel like there's still the usual support networks available and to be comforted by some familiar faces.
"We also want to show the students that we're in this with them as well."
Although the end of online school is in sight, Keelan says students were better prepared to deal with lockdown this time round.
"I think the new timetable the school put into place with 2-3 hours of online learning before one face to face video at least, has made the workload more manageable than we experienced in the 2020 lockdown."
Principal Dionne Thomas said with a well-being first and learning second focus, the Student Leaders were an "important cog" in their support wheel.
"It was also great to see them take the lead when their own lives were disrupted and put a little fun in the lives of the student body."
Tags