Public urged to come forward with information about paint spill in Onekawa area
by Hawke's Bay App
Tuesday, Jun 08, 2021 4:40 PM
Hawke's Bay Regional Council is urging the public to come forward with information regarding a paint spill in the Onekawa Industrial area on Friday.
An estimated 20-40L of paint was spilt into the County Drain in Niven St in the Onekawa industrial area. The county drain discharges via pump station into Saltwater Creek that is a tidal waterway connected to the Ahuriri Estuary.
However, Hawke's Bay Regional Council GM Policy & Regulation Katrina Brunton said the majority of this product was recovered by a sucker truck on Friday afternoon.
"In this situation, thanks to a quick response, the Regional Council and Napier City Council were able to contain the spill to an approximate 200m stretch and no contaminant was discharged into the estuary".
She acknowledged their staff who spent the long holiday weekend putting booms in place to stop the paint from spreading and arranged sucker trucks to clean it out.
"Discharges of oil-based paint into surface water can create a large slick, similar to engine oil with a small amount of product covering a large area," she said.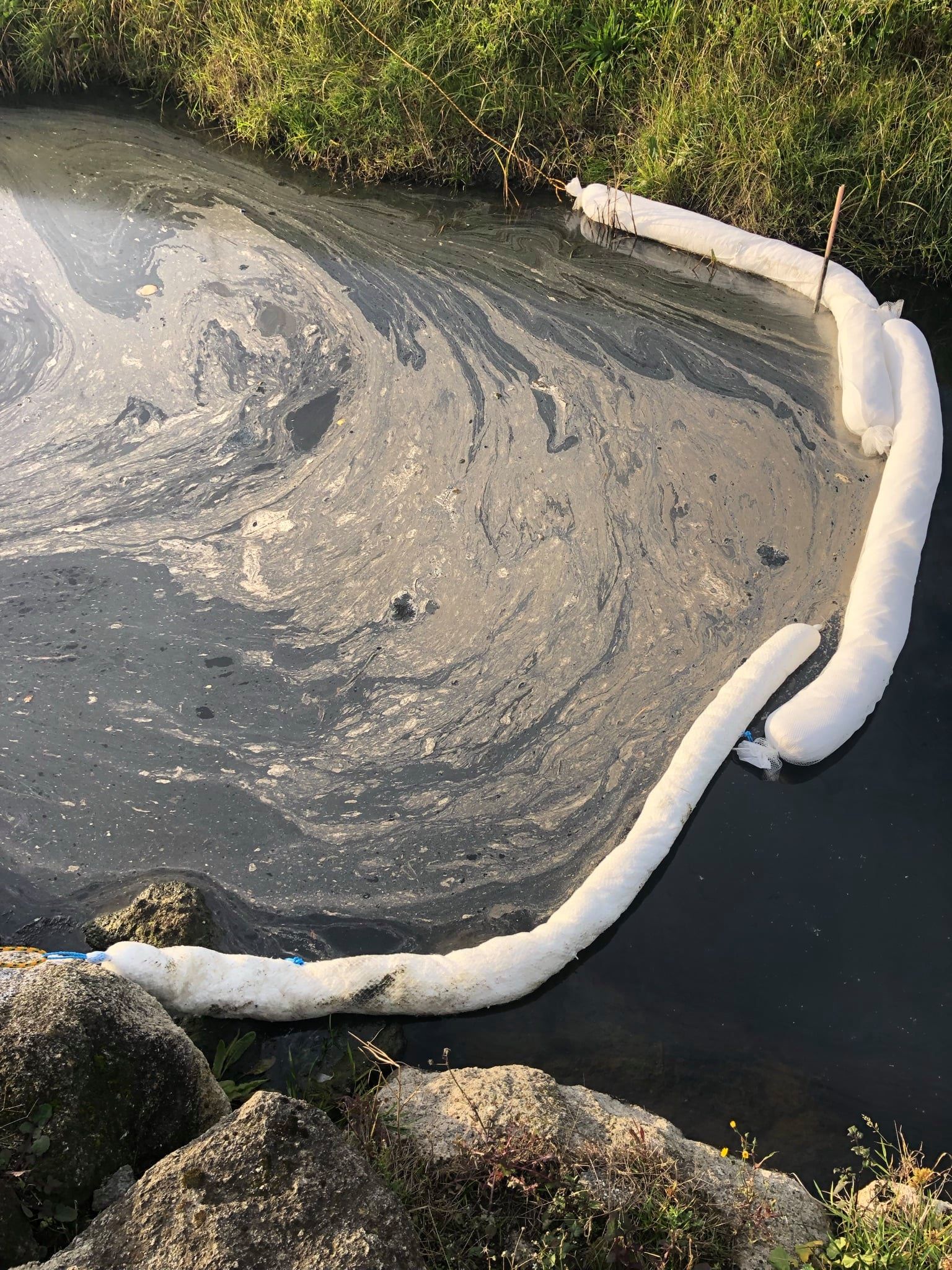 As the paint was oil-based, booms were deployed across the water to largely contain and catch the paint floating on top of the surface.
"The booms also acted as a collection point as the water moves through the drain allowing easier clean up. Some paint does dissolve into the waterway and there may be small areas that could not be recovered so there may have been an oily sheen in places over the weekend," Brunton said.
Contaminants such as paint, oils, dust, rust, dirt and chemicals can be very toxic to aquatic life and often increase algae and bugs in the water, negatively affecting ecosystems and people.
Brunton says this volume of paint is unlikely to have a significant impact on water quality but contributes to overall degradation of the waterway.
"There were no observed effects on fish or insect life within the affected part of the stream."
She said everyone living and working in Napier can play a part in healing the Ahuriri Estuary by making sure only rain drains into the stormwater drains.
"Members of the public also have a big part to play by quickly reporting any chemical or contamination spills to the Regional Council's 24-hour Pollution Hotline on 0800 108 838, or to the Napier City Council on 06 835 7579."
She urged people to call the Pollution Hotline regarding this incident.
Tags