Temporary lower speed to enable Esk River Bridge strengthening
by Hawke's Bay App
Wednesday, Nov 15, 2023 3:00 PM
Work will begin next Monday to finalise the strengthening of the Esk River Bridge by filling cracks on the underside.
Both lanes of the bridge, on State Highway 2 north of Napier will remain open during the work, with a temporary speed restriction of 30km/h in place.
The bridge is more than 80 years old and the need was identified late last year, through testing, to strengthen the structure to accommodate increasing traffic demands and extend the life of the bridge.
The work will take approximately three weeks.
Scaffolding will be set up for the work to be carried out. Contractors will be working under the bridge and road users are unlikely to notice the work.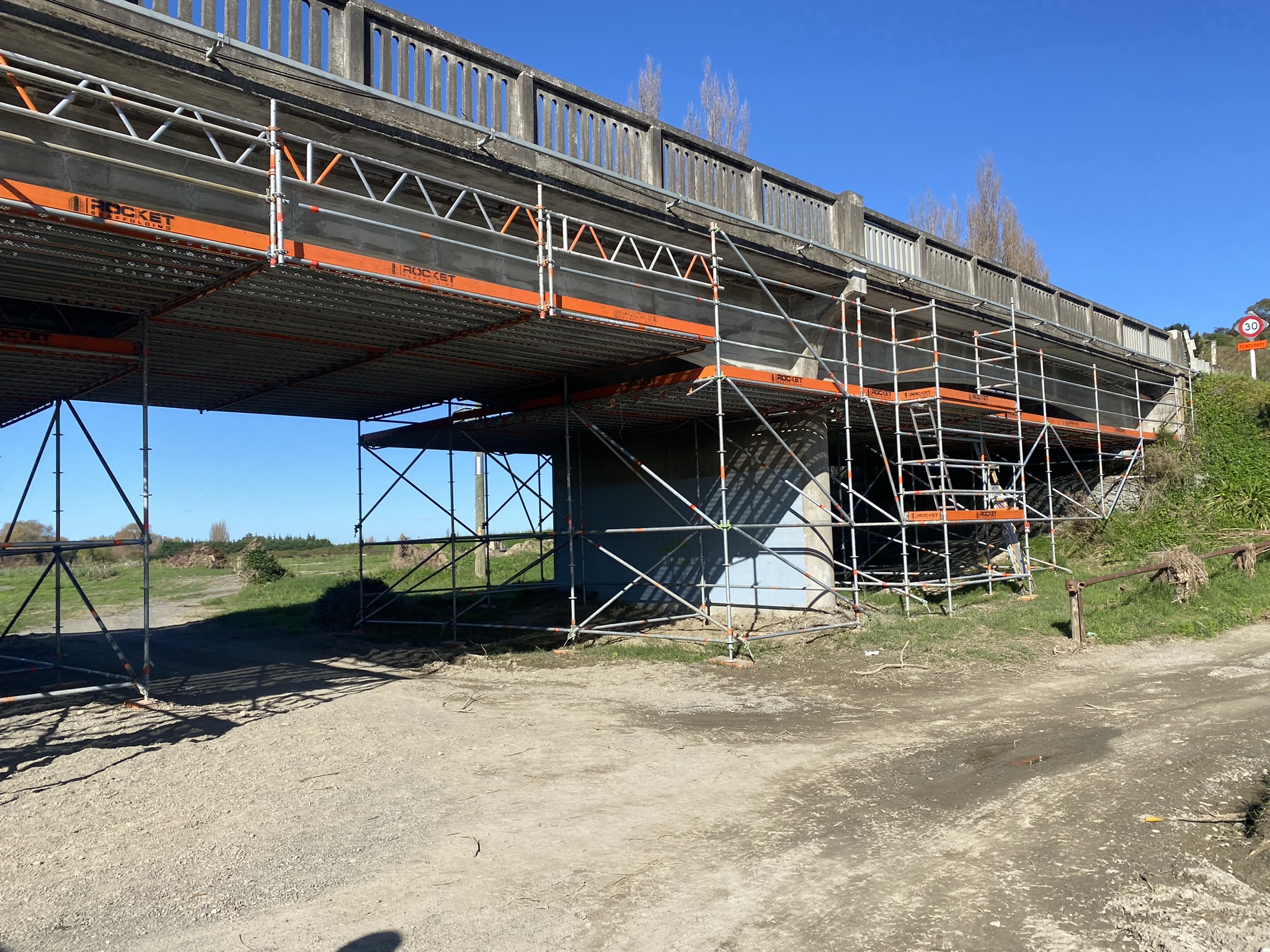 Esk River Bridge in May, when the first stage of work was carried out. Photo/Supplied.
Waka Kotahi Hawke's Bay / Tairāwhiti System Manager Martin Colditz says filling the cracks with resin from the underside of the bridge will strengthen the bridge at the same time as minimising disruption for road users.
"The bridge is structurally sound and safe to use but filling cracks, which have developed over many years, is essential for the life of the bridge.
"While we understand the lower speed will be an inconvenience for road users, it is critical everyone complies with the temporary 30km/h speed limit. This is important to keep vibrations to a minimum to reduce the impact on the bridge structure while the work takes place and to allow the resin to cure.
Currently, the work is expected to be finished towards the end of the first week of December, weather permitting.
Tags