Opportunity arises for community to discuss 'Issues that matter'.
Hawke's Bay App
Friday, August 07, 2020 12:59 PM
---
Reverend Jill McDonald of St Andrews Church, Hastings, wants the people of Hawke's Bay to engage in a conversation about the common good.
"We want all people to live a fulfilling life, a life of flourishing. That is not the reality for so many people in our community. We need a fairer society for all."
"We're hoping that these conversations will inspire those who are interested in making our community a better place. And our country. Let's have a conversation."
Jill has invited a range of influential thinkers and speakers to share their ideas and passions in a series of public conversations to be held from the 3rd of September at the Common Room bar, Heretaunga Street, Hastings.
The initial speaker is Dr Glen Colquhoun, medical doctor and poet, discussing how we might transform our health system. He'll be followed by ex-MP Chester Burrows exploring prison reform on the 16th September. Two other speakers, Dr Rocio Figueroa and Dr Andrew Shepherd are already confirmed through late September into October.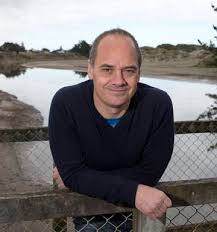 Dr Glen Colquhoun.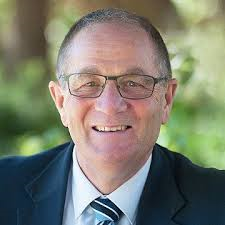 Ex-MP Chester Burrows.
Jill is inspired by her faith and connections to the community. The vision of a better community and a better place within which to live and belong are core to her beliefs, "We can make our society better, but we need to talk about it. It won't happen otherwise. We've also been blessed in a way with the pause, and the reflection that has come with Covid-19."
"The things that allow us to flourish are still there, but aren't valued. We need to seek the common good."
Tickets available from Common Room, 227 Heretaunga Street East, Hastings, or direct from Rev Jill McDonald jill@standrewshastings.org.nz