Stuart Nash lists house for sale, but says he has no plans to leave Napier
by Andrew Austin, Contributing Editor
Friday, Nov 17, 2023 7:51 PM
Former Labour Cabinet Minister and long-time Napier MP Stuart Nash has listed his family home for sale, but says he and his family have no plans to leave the city.
The 1915s five bedroom/two bathroom house situated on Bluff Hill is being sold by tender through New Zealand Sotheby's International Realty. The listing describes it as an "architectural gem, a timeless masterpiece was designed by the renowned architects Finch and Westerholm and is a testament to Napier's rich history and offers a perfect blend of classic elegance and modern convenience".
"Nestled on a sprawling 1739 sq m section, this family home is a sanctuary of comfort and style. The impressive nine-meter heated pool, and patio area, separate office/studio, basketball 'D', and a large lawn make it a haven for families," says the listing.
Contacted by Hawke's Bay App today, Nash said he was not leaving town.
"We are just looking for a new project. We've been in this place for 12 years and it's a fantastic family home. But when we bought it, I had two younger kids and two on the way."
"It's quite a big house. There's five bedrooms, even though we've turned one of the five bedrooms into a kids' lounge. There's a really big pool there. There's an office, there's a full size basketball D. It's very private, well-fenced and very close to town."
Nash says he and wife Sarah were not limiting their search for a new home to Bluff Hill.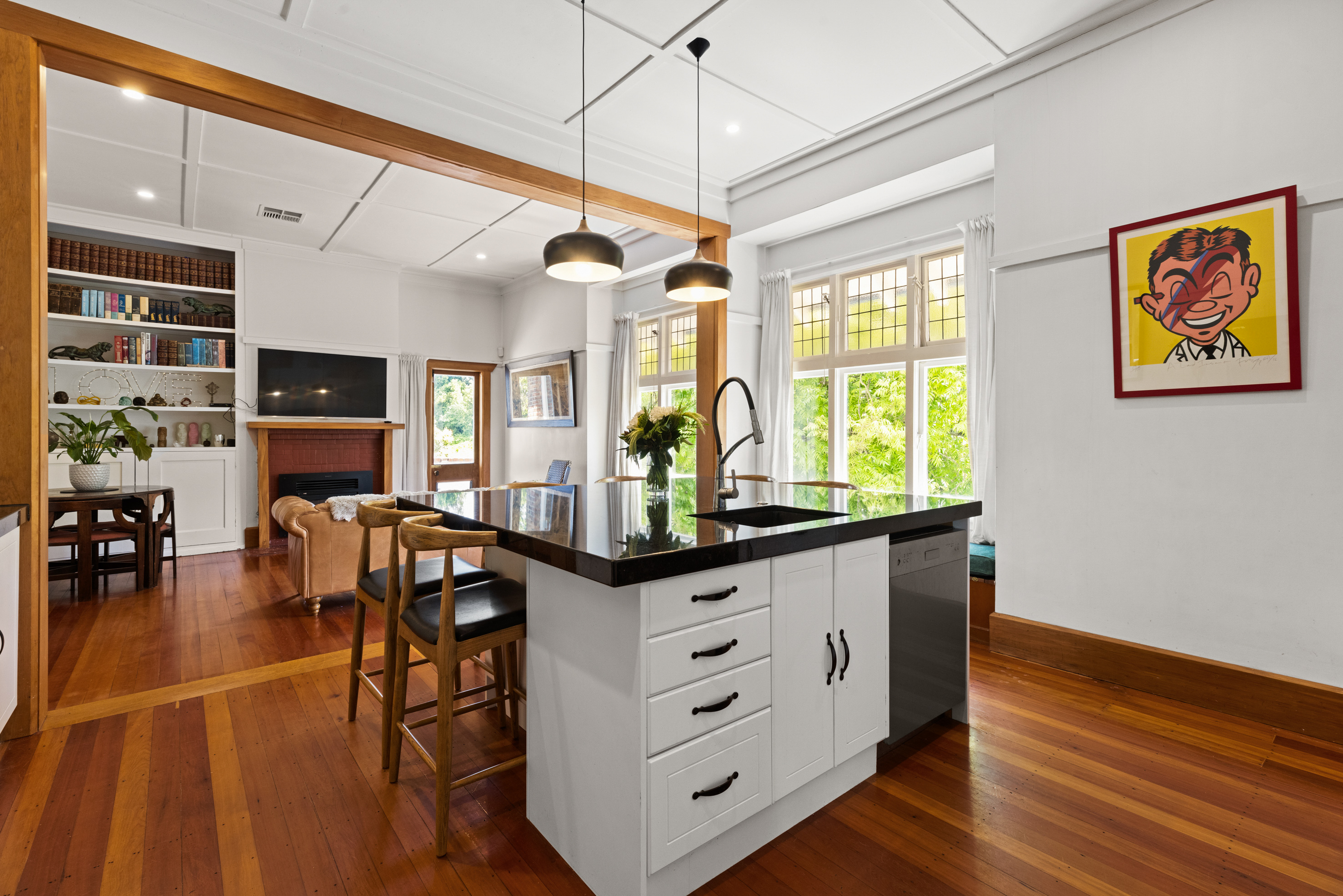 "We're just going to see what comes up. So we haven't bought. And the other thing I do say is we're not going to fire sale it. We have a price in mind that we'd like to achieve and if we don't achieve that, then we won't sell. So we're in no hurry. It's just really testing the market. And then if we do sell, then we'll just look for another project."
Listing agent Phil Quinney told Hawke's Bay App that unless sold earlier, tenders would close on 7 December.
He said there had been viewings of the "north facing, sunny site with lots of versatile, multiple spaces for entertaining and playing games for kids, and hanging out by the pool".
Quinney says they are inviting buyers from $1.5 million.
"I mean that's not going to buy it, but something north of that would, obviously. And certainly the buyers we've had through there already are seeing it north of that, so that's great."
After serving as a senior Labour Cabinet Minister, Nash had a turbulent political year, which led to then Prime Minister Chris Hipkins firing him as a Minister. He decided not to stand for re-election in October, which saw National's Katie Nimon elected as MP.
It was then announced that he had been appointed as Commercial Director for Leading global recruitment company, Robert Walters.
Although the position is based in Wellington, Nash says he will simply continue to operate as he did as an MP, which means returning home at the end of the week.
"I'm still traveling to and from as I did when I was a member of Parliament. But no, I really enjoy it. It's a good team of people. Some real challenges but some real opportunities as well."
"it's only four weeks in but it does take a little while to learn a new industry. But at the very essence, I'm a salesman and I'm a marketer and a strategist. And so I'm using skills that have developed over many years in business and in politics. So it's good as well."