Video: New Zealand Loyal Tukituki candidate says he is standing as a public representative, not a politician
by Andrew Austin, Contributing Editor
Tuesday, Oct 10, 2023 6:01 PM
Rob Hulman says he is standing in the Tukituki electorate as a public representative and not a politician.
The New Zealand Loyal candidate says he is standing because he wants a better future for his six children. He is not happy with the direction the country is going under the current Labour Government.
Hulman will be contesting the Tukituki seat against incumbent MP Anna Lorck of Labour, Catherine Wedd of the National Party, ACT candidate Rob Douglas, Nick Ratcliffe of the Green Party, Vision New Zealand's Michael Ngahuka, Aotearoa Legalise Cannabis Party candidate Romana Manning, Allister Tosh of the Future Youth Party, Melanie Petrowski, and Michael Ponk.
Hulman, who is the former owner of the Off the Track restaurant outside Havelock North and is now working in Cyclone recovery, says the country has changed.
"We all grew up with the ability to make decisions, right or wrong. You make a wrong decision, you make another grownup choice and make a different decision to go in another way. That's what I believe is called learning."
He says his decision to stand was made after the Prime Minister Chris Hipkins "stood up and told the whole of New Zealand that they never forced anyone in New Zealand to go and get vaccinated".
"Now, I owned a restaurant at the point in time when all of this was going on and there was certainly a lot of force exuded on the New Zealand public to comply with what they wanted to do. Me personally, I believe people should be given the right information for a start, which I personally believe never happened, to make a decision for themselves."
"Also, that didn't really happen. People kind of got held over the barrel of a shotgun and that's not what I call free choice."
He says that one of the reasons his party's leader, former television presenter Liz Gunn, started New Zealand Loyal was because of the direction current politicians were taking the country.
"It was to give New Zealanders a genuine choice of a political party that is filled with non-political people to bring honesty and integrity and I'd like to think of myself pretty hardworking and honest."
"I've met a few of the other candidates and they pretty much all have joined for the same reasons as I have, which is to get New Zealand back to New Zealanders and to get away from the WF, the WHO and the UN regimented bits and pieces that they're trying to impose on the public."
One of Hulman's party's policies is a one percent tax on all transactions.
"The 1% tax is what we're putting out there. We are trying to make New Zealanders' lives better. That is our focus and 1% tax over all transactions will give New Zealanders a lot of life back."
"I used to own a restaurant so I could put it into a business perspective on that sort of level. I would be able to employ 20% more staff, keeping my profit margin, staff would be able to keep their income where it is currently and have a four-day week instead of doing a five-day week. They would win on almost every single level. New Zealanders would win on every single level."
Another issue his party is campaigning against is Co-governance.
"We would like to see everyone in New Zealand get treated the same. Obviously right now we have a big issue with our health system. By focusing on that and getting away from the six-month wait period that some people are facing or longer, there should be no need for who goes in first."
"It should be done on what's wrong with the person rather than what's currently getting pushed. We are working really hard. The policies that we've got in place are for the New Zealand people to get a better life and unity, less division."
"We want to move away from the division that's currently getting pushed on a lot of different ways."
A mix-up with New Zealand's Loyal's party list has meant that the only way Hulman can get in is if he wins the Tukituki seat.
He is aware of the enormity of the task ahead, as he is also working fulltime.
Asked why the people of Tukituki should vote for him, Hulman said: "I'm going to be a public representative. I'll be easily attainable to bring things forward, to go down to Wellington."
"I'm a genuine, hardworking person. A lot of people know me in the area due to me owning Off the Track restaurant. It was a very busy restaurant for 14 years, so a lot of people know me and know of me. I am a genuine person and I'm honest, and I just want to try and get things on a better standing."
Watch the accompanying video for the full interview with Rob Hulman.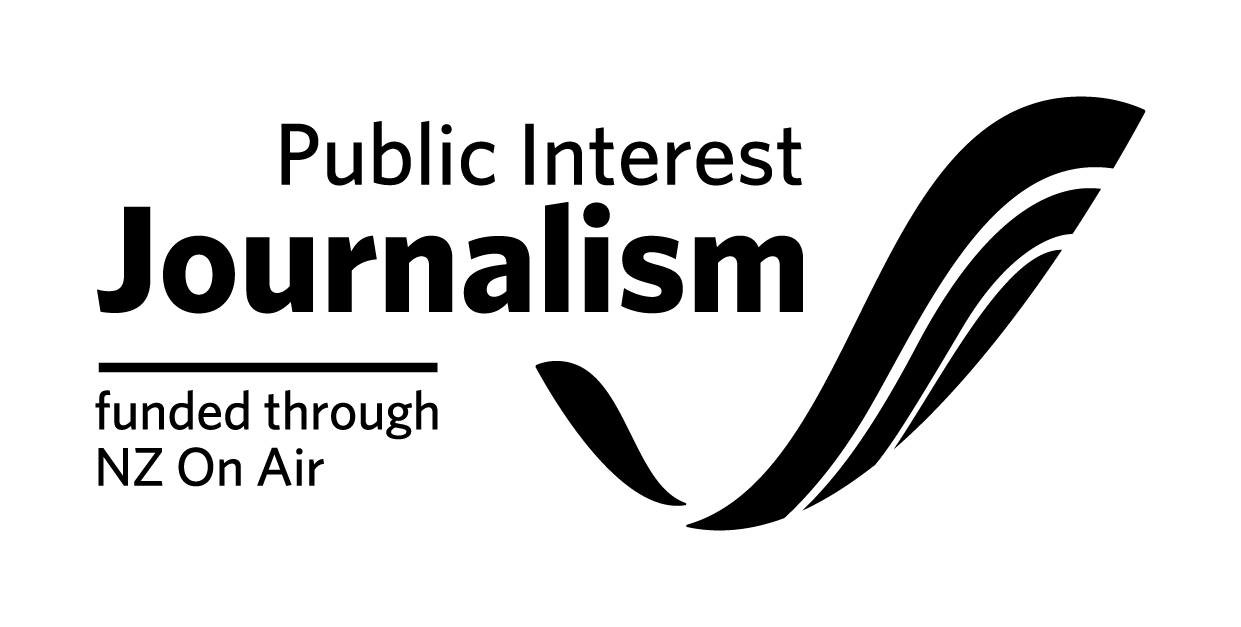 Tags