Video: There are still surprises left in this election, says Labour Napier candidate Mark Hutchinson
by Andrew Austin, Contributing Editor
Wednesday, Oct 11, 2023 9:40 PM
Labour Napier candidate Mark Hutchinson says that there are still surprises left in this election.
Hutchinson, who admits that he has had an uphill battle coming in as a late replacement to the race after incumbent MP Stuart Nash decided not to recontest his seat. Hutchinson, Nash's campaign manager in previous elections, decided to throw his hat in the ring.
His main opponent is National's Katie Nimon, who is contesting her second election. Also standing are Democracy NZ's Martin Langford, Julienne Dickey of the Green Party, Laurie Turnbull of New Zealand First, the National Party's Katie Nimon, Pawel Milewski of the ACT Party, and John Smith.
In an interview with Hawke's Bay App today, Hutchinson said the campaign was "fantastic".
"As you know, I came to this late and it was always going to be an uphill battle, but I mean I've got a fantastic campaign team. The Labour Party is a movement of committed people and we have run a really energetic campaign. One of the first things I did was ask for a series of street corner meetings to be set up. I've had over 80 street corner meetings, so that's given me face-to-face conversations with hundreds of people across the electorate."
"And that's given me a good sense of the issues that are on people's mind and that is what's led to the six pledges that I've put out."
He says there is "enormous momentum" in the campaign now.
"Obviously we are buoyed that what we are feeling on the ground is showing up in some of the polls now. We are getting a very positive response on the doors. We've knocked on over 4,000 doors now. We've had conversations with people, several thousand people on the phones. And I think that there are still surprises in store for this election."
Hutchinson says he has analysed figures from the last election when the Labour Party swept in to power on a red wave.
"There were still half a million people who say that they're Labour or left voters, who didn't actually vote even at last election, which was when they saw that we were doing so well, they didn't bother."
"And I think that when people have a reason to vote on the progressive side of politics, they vote. And the experience we're getting on the doors is that people are concerned enough about what a National/ Act/ New Zealand first coalition might mean for them, that they're motivated to vote."
"Napier has one of the highest early turnouts. Already as of yesterday I saw figures that 10,000 people had voted already in Napier. I think a lot of that is due to our successful door knocking strategy. And people are concerned that a shift to a National-led government will be a shift back to some failed policies of the past, particularly concern around tilting the scrum back towards big landlords and making it harder for our kids to get into the property market."
Hutchinson said that housing was a big issue for Napier voters.
"I think it's when National gets in and switches off public home building completely it takes, as you've seen, years to wind it back up again. And we are now building homes at a clip. We're building homes at a pace now that if National had done the same, instead of turning off public home building, there wouldn't be a waiting list and there wouldn't be any people in motels. And it has always been the case in civilized societies that there has to be a reasonable proportion of public homes."
The local election has seen robust exchanges between the main two candidates. Hawke's Bay App asked Hutchinson if it had been a deliberate strategy of his to go out and highlight what he saw as weaknesses in Nimon and the National Party.
"I don't think I've particularly gone after my opponent, but I think I've tried to draw the contrast between what I stand for and what she stands for. And I think I have shown that I have listened to the voters of Napier and come up with some independent thinking around what needs to be delivered in the best interests for the future of all the inhabitants of Napier."
"And what I've heard on the other side is a repeating of the party line book and voters will make what they will of that."
The Labour Party, through Prime Minister Chris Hipkins, has taken capital gains tax off the table as a policy for this election.
Asked if he supported a capital gains tax, Hutchinson said: "Look, I do, and a lot of people that I know that vote National do, and a lot of people in the world of tax know that internationally there is a gap in our system."
"The reason why Chippy took the call I think, is that it's just not feasible to bring that in without cross-party consensus."
"I support a comprehensive capital gains tax, not including the family home, as a lot of people in politics do. But the reason that that is not able to be brought in is that it does take time to start to bring in revenue so that you can make a difference with it."
He says that if he is elected, he will try to get cross-party consensus on the issue.
Watch the accompanying video for the full interview with Mark Hutchinson.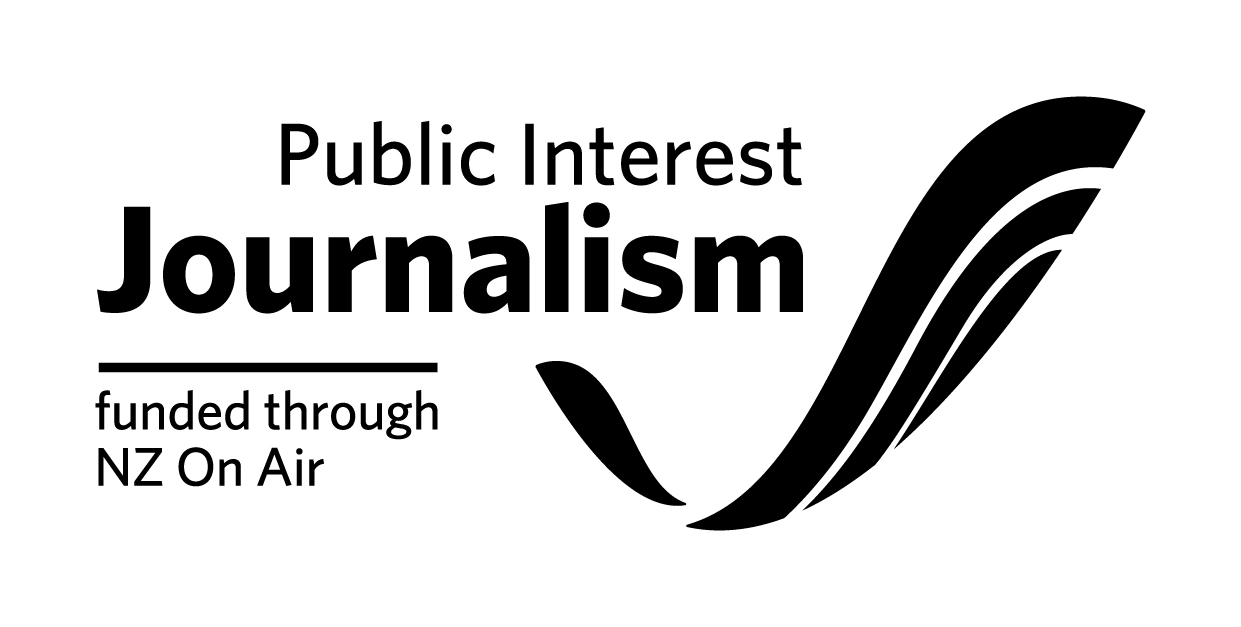 Tags