Bay ocean swimmer enjoys "social" aspect
by Shane Hurndell
Friday, Feb 19, 2021 9:00 AM
Remember Hawke's Bay's multiple world surf lifesaving champion from a couple of decades ago?
Yes Hawke's Bay's 2006 Sportsperson of the Year Nikki Cox who became Nikki Lawson when she married fellow surf lifesaver Brad Lawson in 2015. Well Lawson, 36, has been back in the Bay since 2017 and these days is into ocean swimming.
The chartered accountant and mother of two is one of the fancied starters in tomorrow's Napier Port Ocean Swim. Lawson (pictured above with four-year-old son Thomas at the prizegiving for last weekend's Taupo Huka Extreme race where she won her age group) has won her age group in the past and is eyeing the 30-39 years age group title in the 10th edition of the event.
"Winning the age group title is the main aim. The open women's grade title would be a bonus as there so are many good young pool swimmers entered," Lawson said.
"I do it for the enjoyment and social aspect. I'm not so much into the competitive aspect and I don't keep track of times," Lawson explained.
Surf lifesaving's 2006 world ski race champion and a member of New Zealand's 2012 world championship-winning team, Lawson, said early morning ocean swims with training partner Michelle Fritchley of Napier, a favourite for the 40-49 age group tomorrow, are easier to fit around her parental duties than surf lifesaving.
However she hasn't ruled out a return to the surf lifesaving scene when Thomas and 20-month-old daughter Lydia are older.
"It would be good to get back on the surf ski again. We're never far from it. We went out to Waimarama and watched the Hawke's Bay champs at Waitangi Weekend and it was good to see my old Westshore club win the pennant for the 18th consecutive year.
"Thomas was keen on the beach flags so it looks like it won't be long before the kids are into it," Lawson said.
Her next event after tomorrow will be a Rotorua-hosted race next month.
Event organiser Trevor Adsett is expecting more than 200 swimmers across the four distances tomorrow - the blue seventy ultimate 2.5km, the Hawke's Bay Regional Council 1km individual classic, the 500m individual Higgins Dash and the 200m Pak 'N Save Napier kids classic.
Team events will also be staged across the 500m, 1km and 2.5km distances.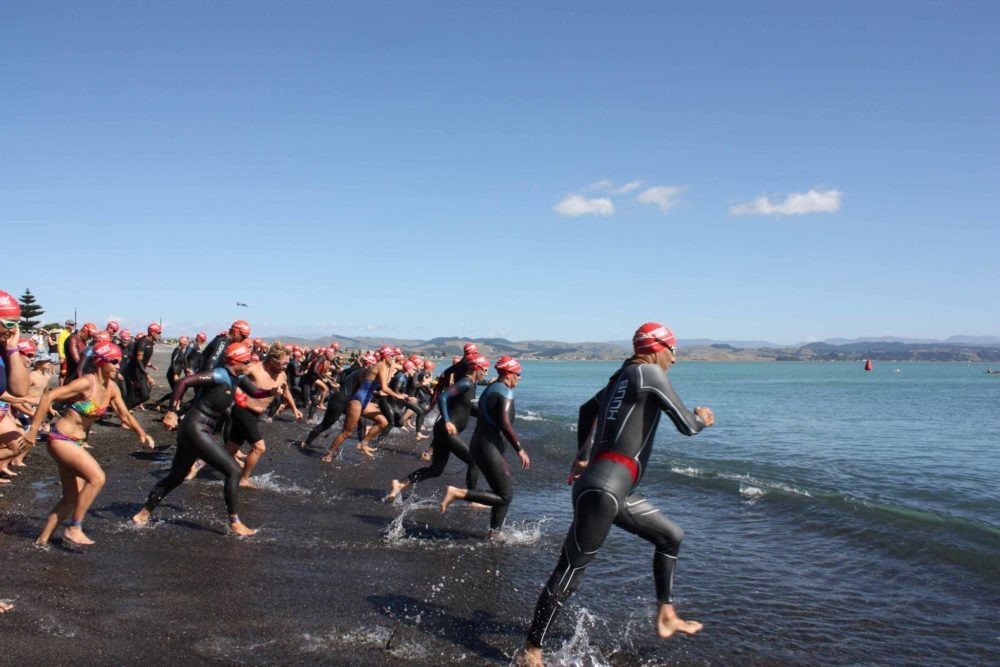 Adsett pointed out there has been a surge in entries since Hawke's Bay's Covid-19 alert level dropped from two to one on Wednesday night. Ideal conditions are expected.
Late entries will be taken at East Pier from 4.30pm to 6.30pm today.
Tags