Saints secure first final berth
by Shane Hurndell
Monday, Dec 14, 2020 7:57 PM
Saints Softball Club president Mace Price was the hero as his club won the battle of the two lifers in Hawke's Bay's premier men's pre-Christmas competition on Saturday.
After playing for his father Ken's Saints senior B side earlier in the day, Price, smashed a home run with player-coach Luke Woon on base to open the scoring in the second inning of Saints 3-0 win against Mets at Akina Park, Hastings. This secured second qualifiers Saints their berth in this Saturday's 4pm Jean McLeay Cup final at the same venue.
Top qualifiers Mets will take on Fast Pitch at midday to decide the other finalists. Fast Pitch required two tie breaker innings to beat Maraenui Pumas 3-2 in their sudden death semifinal at the weekend.
Price caught for New Zealand Black Sox training squad pitrcher Adam Woon who was again dominant on the mound and with the bat. However his second baseman, Daniel Green, was Saints top batter with two hits from three turns.
Green hit third baseman Tridan McClutchie, who has returned from injury, home for Saints other run. Mets were unable to string hits together when they managed to get runners on base.
Adam Woon conceded three safe hits while Mets pitcher Jordan Waterhouse conceded four. With regular catcher Curtis Huata still in isolation after a quick trip to the United States and Canada infielder Josh Gettins caught for Waterhouse (pictured below). Gettins will miss this weekend's play as he heads to the United States this week.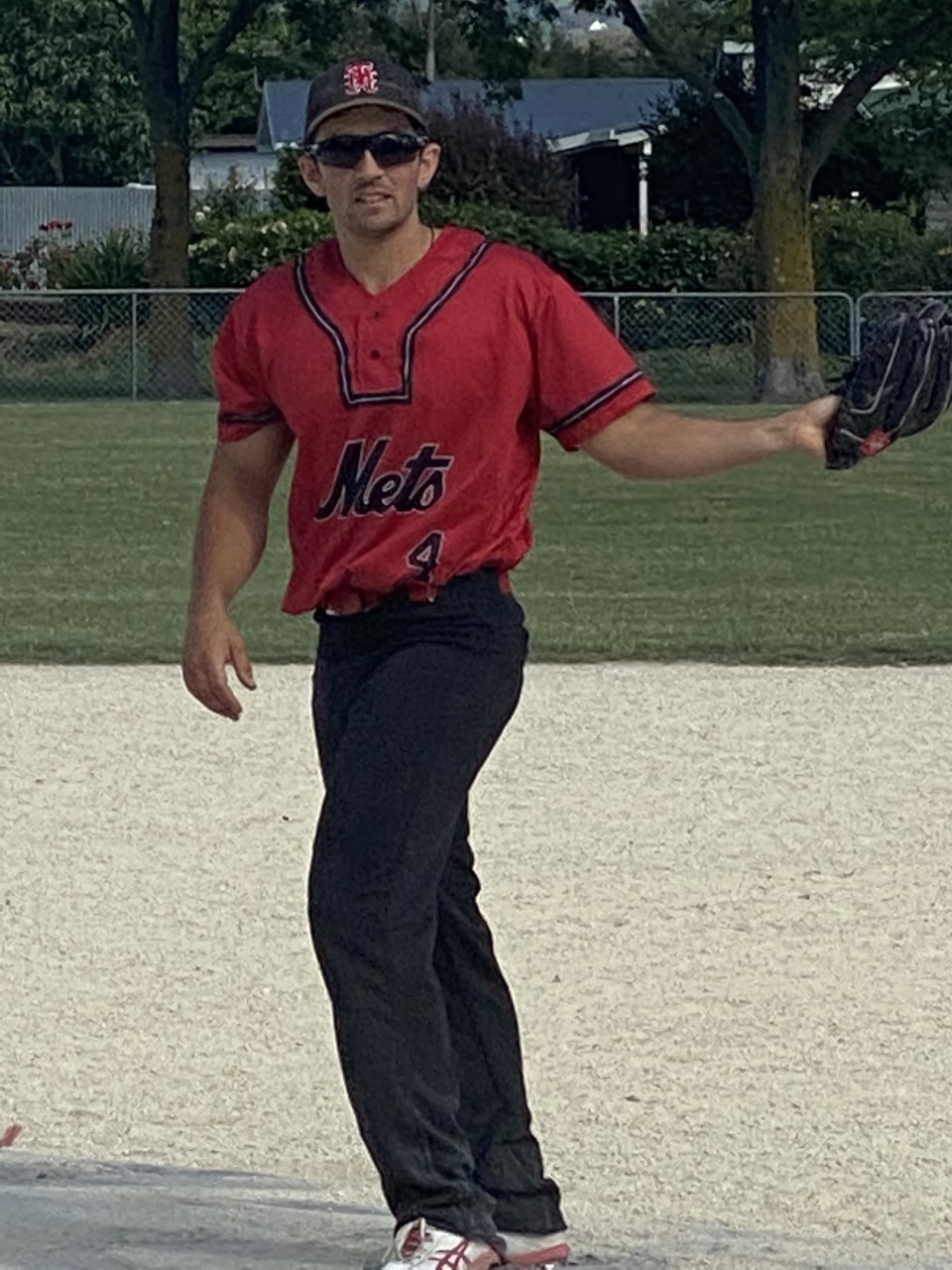 Gettins produced some exceptional defensive plays. He got Hoani Crawford out at third with a cracker of a throw after initially shaping to throw to first after a bunt from Ben Foxall. Gettins got Foxall out in the same inning when he was attempting to steal second.
The clash between Fast Pitch and Maraenui Pumas was dominated by the pitchers. Fast Pitch used former New Zealand under-19 squad pitcher Tamihana Hokianga and Pumas used last summer's Junior Black Sox World Championship hurler Kahurangi Beamsley-Allan. The score was 1-all after the regulation seven innings.
Te Paerau Karaitiana scored the winning run for Fast Pitch on a close call at home plate when he slid under the tag.
Other finals this Saturday will see Saints Green take on Fast Pitch Sliders for the senior B men's title, Vikings will play Flaxmere for the senior B men's plate and Taradale High School will meet Fast Pitch for the under-18 title.
On Saturday Hereworth School beat Fast Pitch in the under-13 final and Napier Boys' High School beat Flaxmere College in the under-15-secondary schools competition final.