Bay's Todd captures North Island TQ title
by Shane Hurndell
Sunday, Apr 04, 2021 12:50 PM
Hawke's Bay speedway fans had plenty to celebrate at Meeanee last night.
The Bay's two-time national champion, Duane Todd, won his first North Island TQ title and after a shaky start to their Peter Barry Memorial Teams stockcar event, the Meeanee Maulers secured a berth in tonight's semifinals of the nine-team event.
"I've been on the podium before but this is the first time I've won it in 16 years of trying," a delighted Todd said after his 26-car David Jones Motors-sponsored championship.
This is the seventh time a member of his family has won the title. His father, Steve Todd, and cousin, Craig Todd, both won it three times during their careers.
Todd (pictured above, photo John Faulkner) started from grid four in the 25-lap winner-takes-all final. Aucklander Cole Morrison was second from grid five and Canterbury's 1NZ and defending champion Jeremy Webb did well to finish third after stalling on lap four.
'My car went off the boil towards the end and people were trying to pass me. They were coming off the bottom of the track to see what would happen. I decided to stay down the bottom and be patient.
"After 16 years of racing you learn to be patient," Todd explained.
He will aim to complete the double when the East Coast Championship is staged tonight.
The Meeanee Maulers opened their campaign with a 120-75 loss to the Gisborne Gladiators on Friday night in one of only two races before wet weather forced the meeting to be postponed until last night. Former Mauler, Mike McLachlan, was called in as a late replacement for the Gladiators and impressed with his blocking.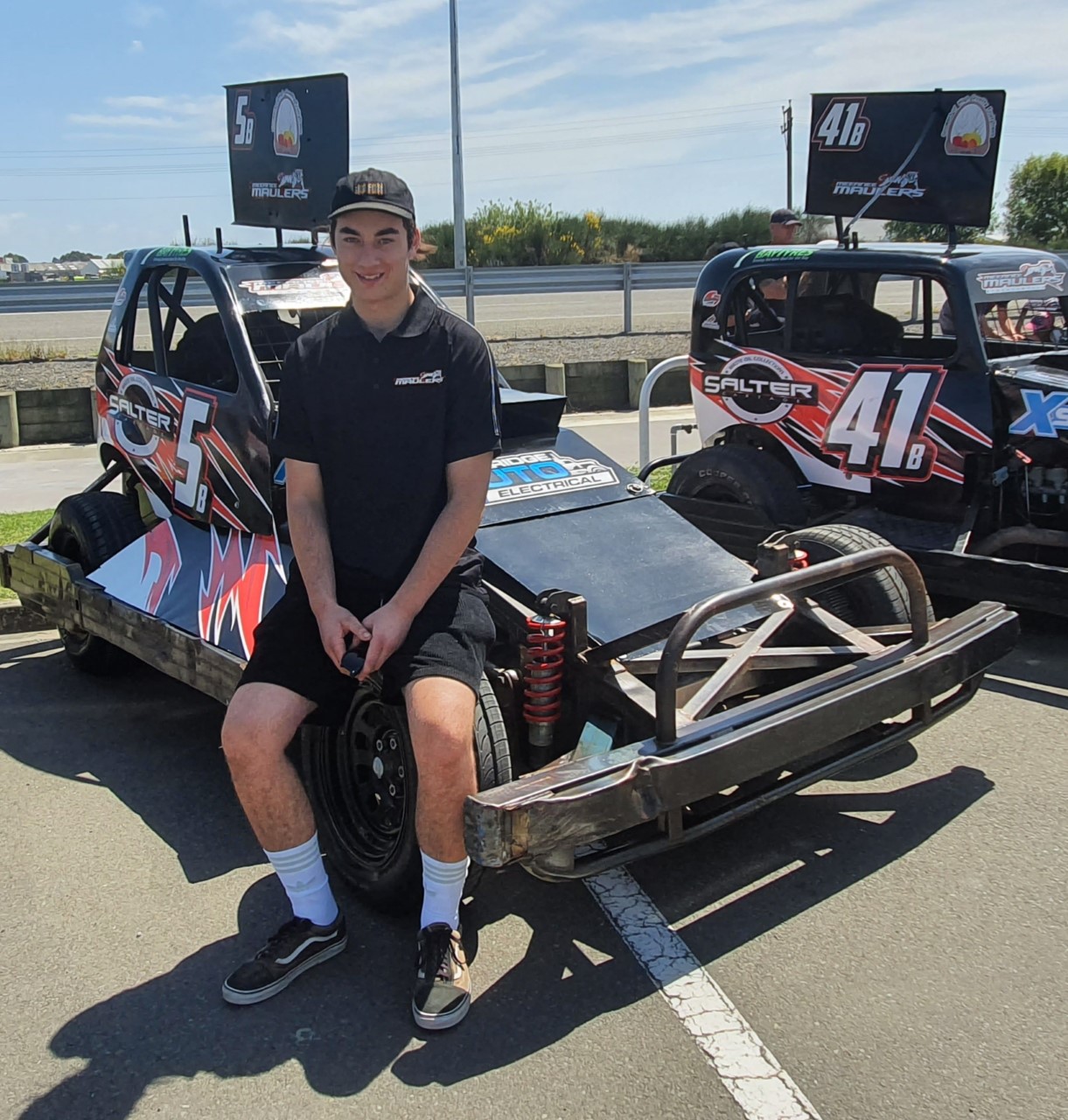 Last night Regan Penn (pictured above) secured the win for the Maulers in a 160-35 victory against the Wellington Young Guns. The Maulers will take on the second qualifiers, Gisborne Gladiators, in their semifinal while the top qualifiers, Palmerston North Pumas, will take on fourth qualifiers, the Whanganui Vulcans.
Hawke's Bay's other team, the Orange Roughies, lost 170-25 to the Gisborne Gladiators and 175-20 to the Palmerston North Pumas.
Stratford's Shaun Hall won $250 for producing the first roll in the event with the one pictured below on Auckland Alleycats driver Blake Brooks. (Photo John Faulkner)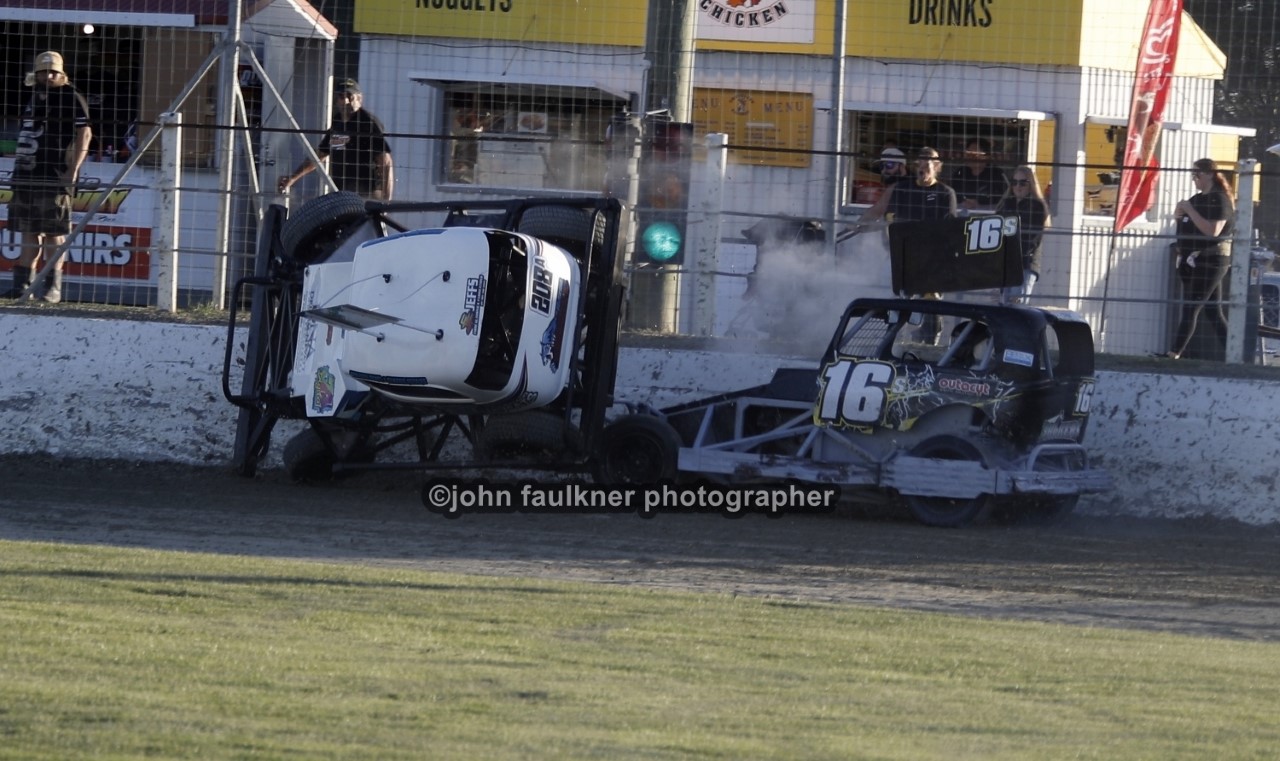 Racing will begin from 5pm today. In addition to Peter Barry finals and East Coast TQ champs there will be a 20 lapper for the TQs and the East Coast champs for superstocks and saloons.
Meanwhile, the Takapau Terrors were the top qualifiers in their group on night one of the 22-team Peter Barry Memorial Demolition Derby teams event in Palmerston North last night. The first night was originally scheduled for Friday night but as that got rained off the Terrors will return to Palmerston North on April 17 for finals night.
Tags