Bronze for HBHS waka ama crew
by Shane Hurndell
Tuesday, Mar 30, 2021 9:00 AM
Hastings Boys' High School's J19 team captured a bronze medal at last week's national secondary schools waka ama championships near Rotorua.
The team of Bonham Edwards, Tiaki Flutey, Crichton Crawford, Avian Rihia, Cooper Flanders and Quaid Crawford [pictured above) finished third in their W6 250m final.
In addition to this placing the team, which was coached by deputy principal Quentin Crawford and fellow Takitimu Outrigger Canoe Club stalwart Rimo Hunuhunu had a top eight finish in their W6 500m final and reached the W12 250m final when they combined with Napier Girls' High School at the Lake Tikitapu (Blue Lake) hosted nationals.
"It's the first time a crew from the school has made all three championship finals," a delighted Crawford explained.
Fifty five teams competed in the J19 division and the fact Flanders, Edwards and Flutey were new to waka ama this year added to the significance of the Hastings crew's success. In their W6 250m final the crew (pictured in action below) recorded a time of 56.54s.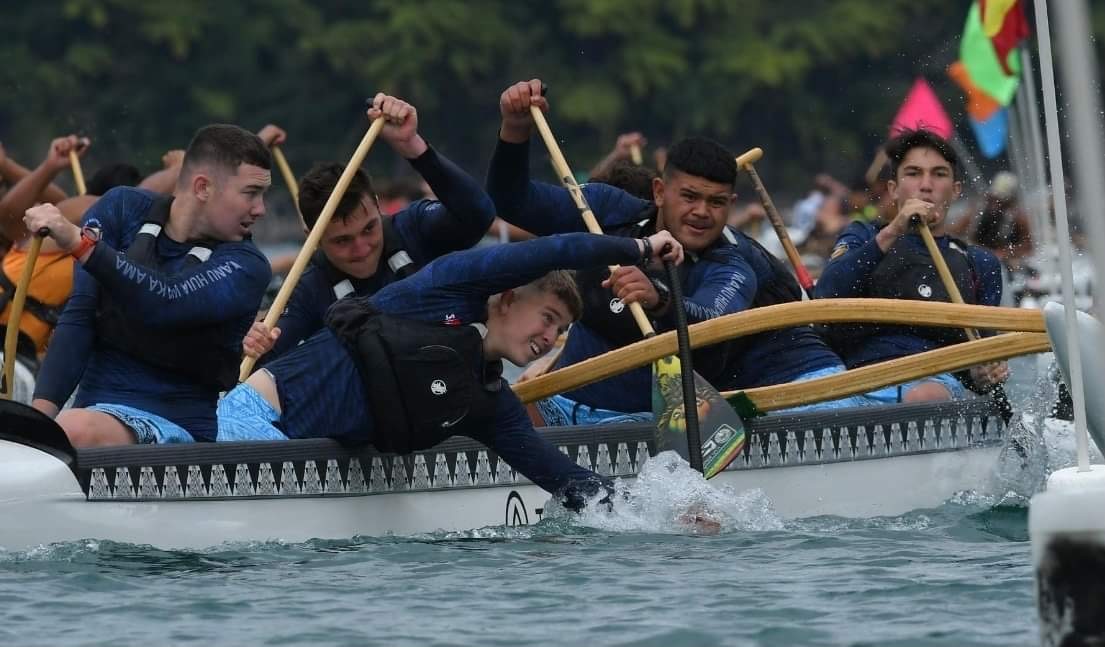 Manurewa won the final and Manukura were second.
Hastings Boys' High School also had a J16 team at the nationals. They were coached by Vaine Maui and like the J19 crew spent five nights a week training for the nationals which meant the boys had to juggle these sessions with other sport trainings and work commitments.
The J16 crew reached two championship finals, the W6 250m and the W12 250m with Napier Girls' High School, but didn't place.
Tags