Gisborne pair thrive in Hawke's Bay's Super 8 netball comp
by Shane Hurndell
Thursday, May 06, 2021 8:00 AM
Top marks for commitment in Hawke's Bay's Super 8 premier club netball competition go to the Tremains All In Elusive pair of Alex Sinclair and Jayda Banks.
Defender Sinclair (pictured above) and shooter Banks travel from Gisborne every Thursday for training. They stay the night, play for All In Elusive on the Friday night and then return to Gisborne on Saturday morning so they can play for their respective Gisborne clubs, High School Old Girls, and YMP on the Saturday afternoon.
"It's caused a bit of a stir in our Super 8 comp because they are unknown and it makes it tough on our opposing teams to prepare for them," All In Elusive coach Arama Jackson explained.
"We help them out with places to stay and travel costs. Having them stay down here for two nights helps with team bonding and it doesn't tire them out," Jackson said.
He pointed out the pair played against All In with their respective Gisborne clubs during a pre-season tournament earlier this year. Jackson and his captain Candis Timms were impressed with their form, Timms approached them and offered them the opportunity to play in the Hawke's Bay comp which they jumped at.
Both will be in All In Elusive's starting seven when they take on Napier Girls' High School Senior A in Friday night's third round fixtures at Taradale's Pettigrew-Green Arena.
"They have definitely made our team stronger. We are aiming to make the final this year after reaching the semifinals last year and with last year's runners-up this week and Otane next week we will get a good gauge as to where we are at," Jackson added.
Stay-at-home mother of two Sinclair (pictured above) is rapt with her increased netball load.
"It's good to get a bit more experience in a different league. It's so much more faster down in Hawke's Bay and different to our netball in Gisborne," Sinclair said.
The 24-year-old Gisborne Girls' High School old girl has been playing premier club netball for six seasons.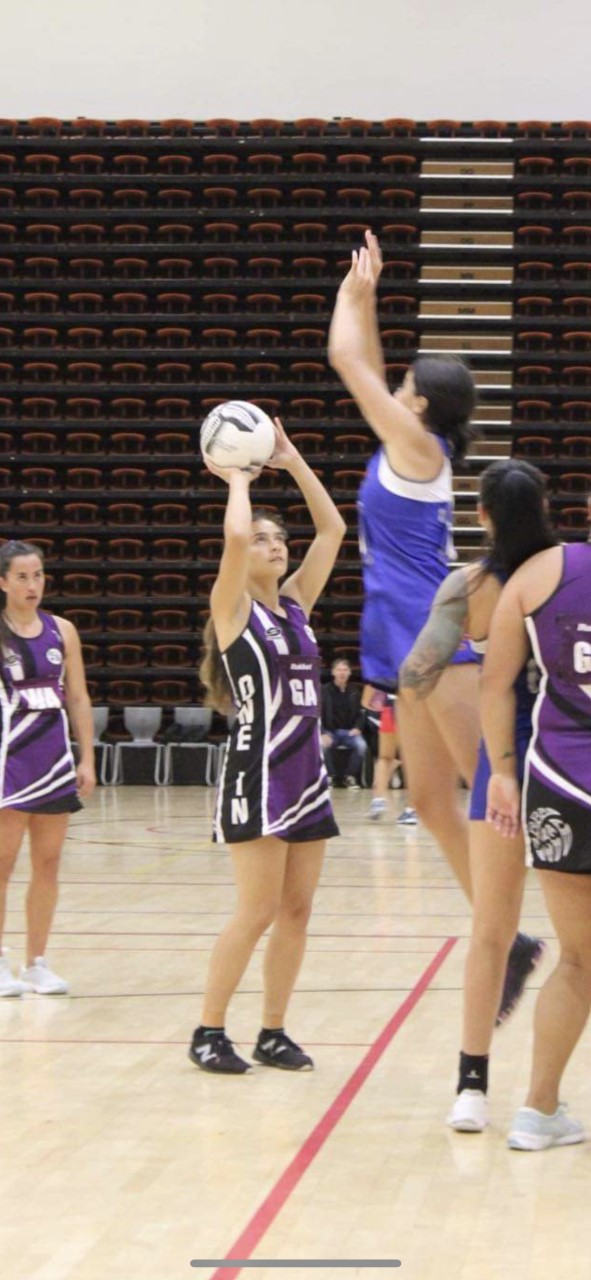 Banks, 20, has had four years of premier club play in Gisborne. The stay at home mother-of-one (pictured above) had two years play in Campion College's Senior A team and has also played rep netball on the Gold Coast in Australia.
"I had to play midcourter in Aussie because I was too small to shoot over there," Banks recalled.
"But it's been pretty good playing in Hawke's Bay so far. Gisborne is so small and it's a different standard in Hawke's Bay," Banks added.
The other 6pm game on Friday night will see HGHS Senior A take on the Irene van Dyk-coached BM Accounting HHSOG Huia side. At 7.30pm defending champions Otane Sports, the only team to have won both of their games to date, will meet RDCL Outkast Sports and promoted Three Wise Birds HHSOG Kereru will play Vet Services Central Sports.