Rovers newcomer scores winner on debut
by Shane Hurndell
Monday, Jul 05, 2021 8:00 AM
New forward Harry Mason was the toast of the Napier City Rovers Central League football side on Saturday.
Mason, 20, the older brother of keeper Oscar Mason, joined the club last week and despite having just one training with the team, Mason (pictured above) scored the winning goal on debut in yesterday's 1-0 13th round away victory against Petone.
"Harry came on with 10 minutes remaining. We well into extra time when he headed the winner in," Thirsty Whale Napier City Rovers head coach and centre back Bill Robertson recalled.
"It was fantastic for him and important for us in terms of keeping us in the hunt for the top four," Robertson said.
Mason got an SOS call from Rovers because of the team's high injury count. The necessary paper work was completed just before the end of the transfer window.
A former Hawke's Bay United Youth team member and Napier Marist club player, Mason, is studying at Waikato University. He will train with the Blues as often as he can during the next six weeks.
"This wasn't one of our better performances. While everyone was competent nobody stood out. We had a number of opportunities in the first half which we c couldn't convert," Robertson explained.
Wide forward Zac Madsen was a threat all match. Midfielder Sam Pickering played well against his former club.
"It was difficult for Sam playing against a team he had well over 100 Central League appearances for. But he was a true professional," Robertson said.
Rovers remain in sixth place on the points table and are two points off the top four. Their next outing will be a 14th round clash against third placed Lower Hutt City at Napier's Bluewater Stadium on July 18.
Robertson hopes this will be sufficient time for three key players on his injury list to return to action. Strikers Cam Emerson and Josh Stevenson missed yesterday's match and defender Fergus Neil collected a knee injury.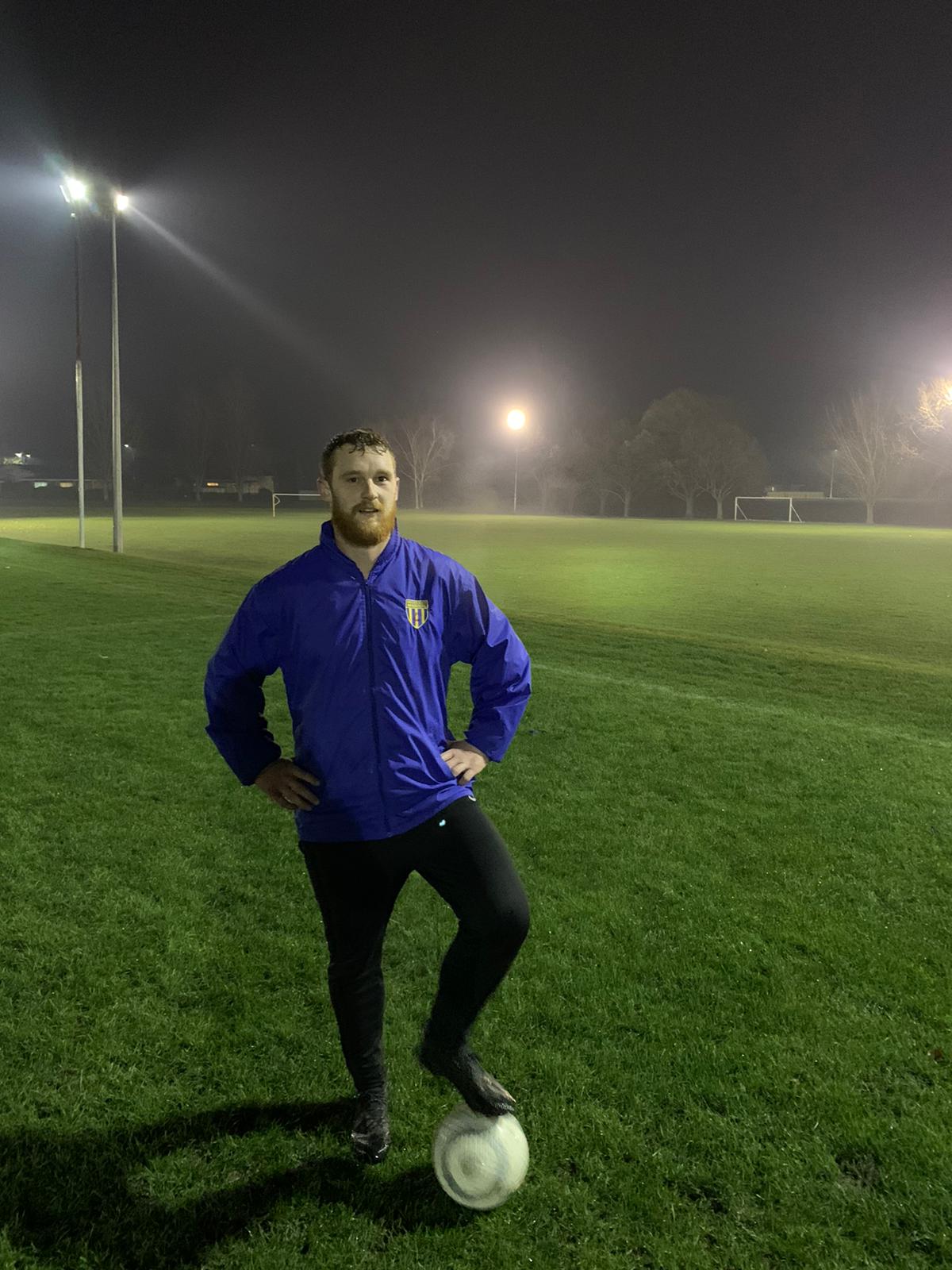 Meanwhile, Havelock North Wanderers maintained their lead in Central Football's Federation League with a 2-1 home win against Whanganui yesterday.
Whanganui scored first and Bjorn Christensen (pictured above) scored the equaliser. Oli Chapman scored the winning goal with a fantastic shot from 25 metres out. Christensen missed a second half penalty which was saved by the Whanganui keeper.
"It was a tough game as Whanganui were a tough side to break down. But it was another big three points for us and another step closer towards our goal of promotion to next year's Central League," Wanderers coach Chris Greatholder said.
Napier Boys' High School will host the annual Super 8 football tournament from tomorrow until Wednesday. Teams have been divided into two groups of four.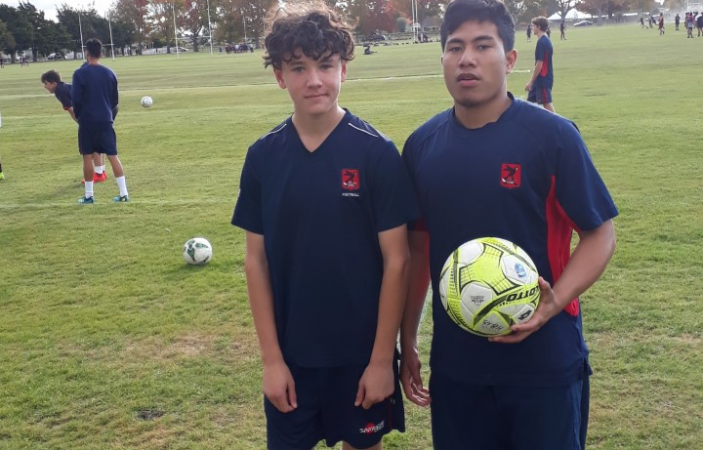 Hastings Boys' High School, including Christian Niederer and Jarvis Alatise (pictured above) are tipped to do the best of the two Hawke's Bay teams.
They are in the same pool as Hamilton Boys' High School, Tauranga Boys' College and Gisborne Boys' High School. Napier Boys' High School are in the same pool as defending champions New Plymouth Boys' High School, Palmerston North Boys' High School and Rotorua Boys' High School.
Crossover games are played Tuesday afternoon. All ranking matches part from the final will kick off at 9am on Wednesday and the final is scheduled for 11am.